The collaboration of GEV Modena – Foreste per Sempre ODV with the local association Asepaleco for the establishment of the Reserve dedicated to the Danish environmentalist Karen Mogensen began in 1996 with the acquisition of the first 364 hectares.
Currently the reserve has a total extension of about 960 hectares.
The reserve is a vital sanctuary for many rare and endangered species that are part of one of the richest biodiversity in the world. It protects the springs and aquifers essential for the entire Nicoya region. The secondary forest in natural regeneration that covers most of the reserve is the best way to absorb CO2, the main cause of climate change.
It is possible to visit the reserve thanks to the Albergue Cerro Escondido – Montaña Grande reception facilities, located in the middle of the tropical forest. Nearby is the characteristic Velo de Novia waterfall.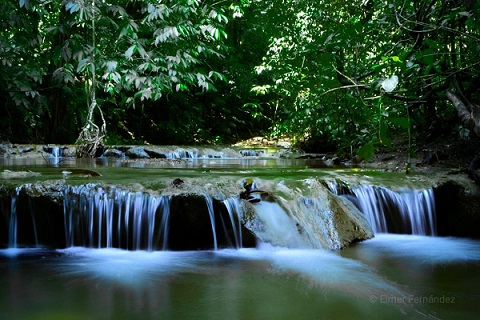 Thanks to the commitment of Foreste per Sempre ODV, an environmental education center has been created and recently a Meteo-Climatic Biological Station that allows researchers from all over the world to study the tropical forest, its biology and the effects of climate change from a privileged observation point. The CLIMBIO – Climate & Biodiversity project came to life in collaboration with the University of Modena and Reggio Emilia (Department of Life Sciences and Geophysical Observatory)
A fundraising campaign for the expansion of the reserve is currently underway through the purchase of an additional 25 hectares, you can join the following link on the FpS pages
Map of new land to be annexed to
Reserva Karen Mogensen